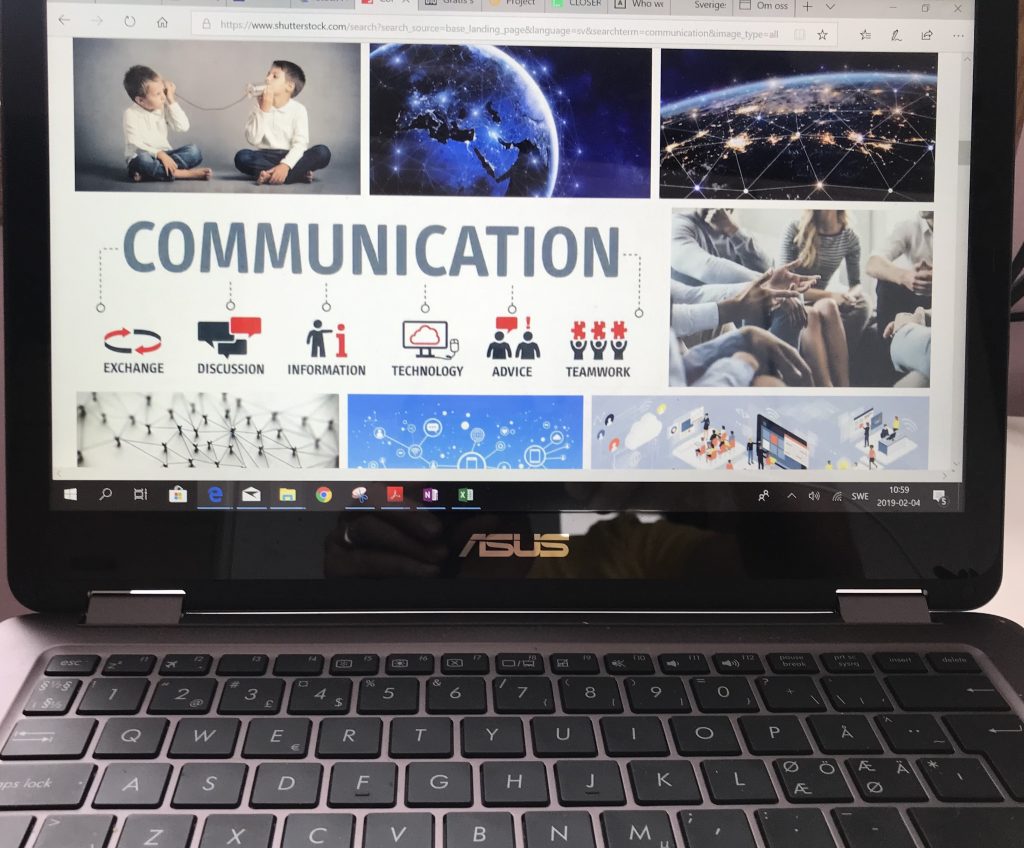 If communication were not a challenge itself, my dilemma maybe were a bit smaller? Ok, what is my dilemma? Well, I try to simplify a bit, if we take it on high-level: I work with improving efficiency and effectivity for my clients. The challenges are among others:
– I don't know my clients before they become my clients, let us call them my "to-be clients"
– My to-be clients usually don't know about me or not even that they could get help
– My to-be clients often don't know what their real problem is
– I don't know either what my to-be client's problem is, but I have a methodic approach to identify that, to identify a solution and I can give them active help in implementing it
– I know well in which phase my typical to-be client is, just planning a major change, e.g. an acquisition – but of very logical and practical reasons my to-be client is not broadcasting this
– To give best value to my to-be clients they should get in touch with me early in their process
– etc.
So basically I need to reach out to an unknown target audience and need to demonstrate that I can find unknown problems and have solutions to them. Isn't this a real challenge? Yes, it is and I have no good solution, so please don't be shy and tell me all your ideas to master that challenge, everything making my life easier is welcome!
There are many approaches that could work, many approaches cost a lot of money and resources. According to my experience there is only one cheap successful approach and that I actually have learned already as a child. In my childhood, the 70ies there was no internet, no computers, no mobile phones etc. available in daily life. The local phone catalogue was updated once a year, then you got a new book per mail (no not e-mail, physical mail of course, the book had several kg!) and you could find the telephone numbers of all registered users in your county. You could also call the post office to ask if they could connect you to a person or find their number. But not all households, not even all companies had a phone. One day when our washing machine was broken and my mother asked in the shop for a spare part it took them a week to come back with the answer that unfortunately it was impossible to get hold of just this part. But the owner of the shop recommended to check with the service technician of the competitor because it was known that this technician had solutions for almost any problem. When this guy came to check our washing machine he said that his company doesn't have fitting spare-parts either but he knows that there is a little workshop in the next city that can produce such parts with high quality and at a low price. But they don't have a phone. And since my father was away with our car as a travelling salesman, we had no car during weekdays. So next day my mother, sister and me made a tour with our bicycles, over the little mountain to the next city and looked for the workshop. No Google-maps either, but when we asked, there were people who knew about it. To make the long story short now, the 70+ years old workshop owner could do it! So back to the question which communication approach: it was referral! If you are known to deliver solutions at a fair price people will refer to you, at no extra cost.
So one answer on my dilemma is that I need to get referrals! Isn't this obvious? And if you find anything that I have done for you or I have written of good value, please don't forget to refer! Much appreciated if you do so. Referrals are of course more common if you set a culture. I try to contribute to it and share a few things I have done last week in this spirit, all on-top of delivering value in the ongoing projects:
I followed up on the Power modules divestment project that was closed between Ericsson and Flex 16 months ago to learn for myself how to further improve next time.
I read interesting articles about M&A, e.g. I can refer to an interesting McKinsey article about building such organizations. I agree to their conclusions and can also conclude that the needs behind it also are relevant for smaller organizations with only one or a few M&A deals, here I think I can deliver most value actually.
I met Connect Sverige, a platform that is working hard for helping growing companies in Sweden
I participated in a playful, very informative dry-run to use a game for board members to increase team-work and competence in the board of directors. Available only in Swedish, but strongly recommended new version of "Hur skulle du säga?" with expertise from Petra Palmgren Lindwall
etc.
I will come back with other thoughts than referrals in a coming post. Have a good week!
Yours
Herwig