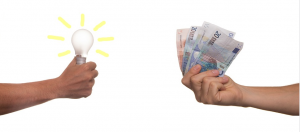 Fully convinced of our "Change Maker" capabilities we also engage in startups. We help you with our experience and competence. If you impress us we are also willing to participate as a partner or investor. Also if we believe in you we can offer engagement models that are positive to your most likely "tense" cash-flow situation. We also take us time for a free initial meeting to investigate how we can profit from each other, we believe in supporting startups will build future customers or partners for us.
Offers and solutions for Startup and Expansion
The best way to learn is to do things yourself, so this innovative part will feed back competence to the other domains and makes us unique to our competition.