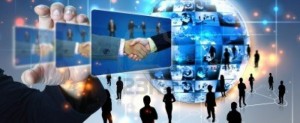 Tovoy Solutions is your Change Maker!
If your company plans to introduce major changes we are the right partner for you. We will guide you from the very beginning and will not leave you before you feel comfortable that the change has achieved your planned targets. Your business and your business targets is always top priority in our work. With our vast experience from Startups, Mergers&Acquisitions and major transformations of different size organizations we will both listen to and challenge your ideas, contribute with our own competence and creativity and secure professional implementation that prioritizes your business targets in that process. Since 2009 we have worked with clients from different industries and generated success for our clients' business.
Recently we decided to expand our business and want to also connect the markets in Scandinavia with the German speaking countries in a better way. We of course work globally and close to you, but as base locations we are now present in Sweden, Norway and Austria.
Short presentation of typical offers: Pitch
Welcome!