Terms of use
Unless otherwise stated in legal notices elsewhere on this World Wide Web server, any person is hereby authorized to view, copy, print and distribute any document published by Tovoy Solutions AB on its WWW server provided that it is:
for personal use
for non-commercial use
for information purposes,
and reference is made to Tovoy (Solutions AB) when the document is used.
Note that any product, process or technology described in a document on this server may be subject of other Intellectual Property Rights owned by Tovoy Solutions and not licensed hereunder. The same may apply to Intellectual Property Rights owned by others.
Trademarks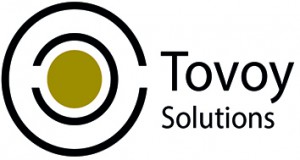 is the trademark of Tovoy Solutions AB. Third party trademarks mentioned are property of their respective owners.
Information policy
Information on this server is provided "as is" without any warranty of any kind, either express or implied, including but not limited to, the implied warranties of merchantability, fitness for a particular purpose, or non-infringement.
The information herein may include technical inaccuracies or typographical errors. Changes may periodically be made to the information and will be incorporated in new editions of this document. Tovoy Solutions AB may make improvements or changes at anytime without notice.
Information collection and use
The data controller in the case of www.tovoy.net is Tovoy Solutions AB, Gothenburg. The data collect from you are stored within the European Economic Area (EEA).
We follow our privacy principles:
Notice to individuals to identify the purposes for which Personal Information is collected, used, retained and disclosed.
Choice and consent available to individuals with respect to the collection, use, retention and disclosure of Personal Information.
Collection of Personal Information for the purposes identified in the Notice.
Use, retention and disposal of Personal Information as identified in the Notice and for which the individual has provided Consent.
Review of Personal Information for individuals to access their information and ensure it is correct and accurate.
Disclosure to third parties of Personal Information for purposes identified in the Notice and for which the individual has provided Consent.
Transferring data to other countries in a legal, secure and auditable manner.
Security for privacy of Personal Information to help protect against unauthorized access and use.
Quality of Personal Information to ensure that reasonable steps are taken to ensure Personal Information is correct and accurate.
Accountability and Privacy by Design to ensure compliance with the privacy framework.
If you have any further questions regarding information collection and use at Tovoy Solutions AB contact info@tovoy.net.
External links
This site may contain links to other sites. Please take note that Tovoy Solutions is not responsible for the privacy policies or practices of such other sites. We encourage our users to be aware when they leave our site and to read the privacy policies or privacy statements of each and every site that collects personally identifiable information. This privacy policy applies solely to information collected by this site.
Changes to Tovoy's Internet privacy policy
Tovoy Solutions AB may, from time to time, make changes to this policy. We recommend that users of this site re-visit this privacy policy on occasion to learn of new privacy practices or changes to our policy.