If you don't follow international football I hope you still can follow me, if you are interested into football you probably have already an idea what I will write about today. Over Christmas period you could read a lot about the new Norwegian coach in Manchester United, Ole Gunnar Solskjær. On December 18th the famous José Mourinho had to leave his post and Solskjær got appointed as new interim manager and since then Manchester United has won the next 5 matches.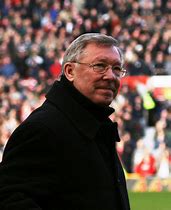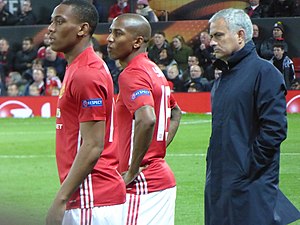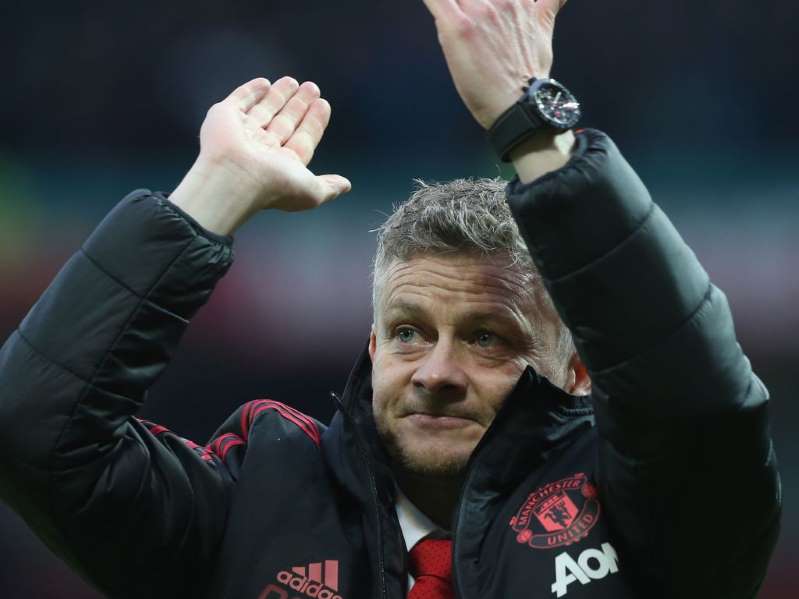 Above you see first a pictre of another legendary coach, Sir Alex Ferguson, then pictures of Mourinho and Solskjær. Let me first compare some facts: Manchester United was founded 1878, won their first national title in 1908 and became one of the best teams in the world in the 1960ies, despite loosing half of their team in a terrible airplane accident in 1958. Until 1968 when they won their first international title they had collected in total 17 national titles as well. Between 1968 und 1985 they then "only" won 5 national cup trophies until then 46 years old Alex Ferguson was appointed as new manager in 1986. Ferguson was quite unknown but had won one international title with Scottish Aberdeen. It took him 4 years to lead Manchester United to the first of in total 37 further national and international titles before he left for retirement in 2013. The following 3 seasons 2 other coaches won "only" one national cup, so in 2016 José Mourinho was appointed as new manager.  Mourinho was at that time already one of the most successful coaches in the world, in his 18 years as head coach he had won 22 titles in 4 countries and he managed to win another 2 national and 1 international titles with Manchester United already in his first season. No title in the second season and a relative weak start into 2018/19 ended his time in Manchester United and former player Ole Gunnar Solskjær was appointed as interim coach. He has been a coach on highest level for 7 years so far and won 2 titles in Norway. Interesting is that this is his second appointment in English Premier League, the first one in Cardiff ended early, after a weak start into the season 2014/15.
So, why I take this example for leadership is to demonstrate what hard work, commitment and passion mean, but also to highlight that you can never take anything for granted. Solskjær is just a perfect example for this,  he came to a weak performing team and they win 5 matches in a row – the same coach came to Cardiff in 2014 and lost his job there because of a weak start into the season. If same pressure as his successors experienced would have been on Alex Ferguson from the beginning he probably would have never won a title with this team and would never had become a "Sir", a title he got for his achievements. It took him 4 years to win the first title, 7 to win the league first time, but then he won it 12 times again, 12 of 20 possible! Manchester united had waited 36 years since 1967 to win the league again, and then together with Sir Alex Ferguson they got used to win more often than every second year. Since his retirement they have failed in all five attempts and even if Solskjær continues to impress it will be very hard to win this year. Whereas Ferguson was a "slow" starter Mourinho often won titles in his first or at least second season already and like with Ferguson you find seasons in his career without title, even if they are rare for both.
Success of leadership is measured in business success, or if we stay in football in winning titles. But leadership itself is of course more than that, it is hard work every day. And what I am impressed of is the owners of Manchester United and their leadership in the last 30 years. First they appointed a relatively unknown Alex Ferguson, then they obviously saw his long-term oriented work and had patience and trust in him. This was of course easy when the team delivered beyond expectations in the 90ies. The years after 2000 when there were some less good seasons they still trusted in Ferguson's capability to build and renew in the team for future success and he with this team delivered again. As a consequence Manchester United became a giant in international football and due to having such a great squad with international players they realized they needed also great coaches and did attempts with 3. As the first, David Moyes, failed already in the first season, they injected some spirit by preliminary appointing the legendary player Ryan Giggs for just a few remaining matches and then find with patience the next coach they believed in, the Dutch Louis van Gaal. But expectations on the club are higher then one national cup trophy in 2 seasons, so they changed to the controversial José Mourinho after 2 years. Even if the supporters never liked his way to play and never will forgive him to place the legendary Wayne Rooney on the bench, he still delivered with 2 national cup trophies and the only eight international trophy in the club's history, the first such since 2008. They had patience after a second weaker season, but when the third season started also weak and they don't see the vision to get back the glorious days with his leadership, instead saw a team that was without self-confidence, they chose to install the next coach at a point in time where he could still "save the season" but not be blamed if the team continues weak. They realized a club icon like Giggs 2 years ago would be needed now again to push for self-confidence and passion, for "playing with heart". Solskjær who had earned first successes in Norway was a perfect match. Now with this great start he actually has time to prove if he has a vision as well. If the success continues he will most likely be a top candidate for getting the job on a permanent base, even if I am personally convinced they are at the moment discussing who else would be the best fit for the club. Here I really see leadership, they want to build on a long-term vision. The years after Ferguson I assume they have also realized that pressure from supporter expectations is high, so what they struggle with is to find the right balance. Would we turn back time to 1986 lack of success would be no reason to release Mourinho, but the lack of vision and passion still would remain. If Solskjær like Ferguson also has a good vision, then he might become the next one who stays longer in this position.
If we look back into 1999 we can see how small things and luck impact. Manchester United played the Champions League finals against Bayern Munich. The player Solskjær had seen a German demonstration in football from Manchester United's bench until Ferguson brought his "super-sub", but still Bayern led with 1:0. A few minutes before the end Bayern was so sure to win that they took their legendary Lothar Mattäus off the pitch, to have him celebrated in his last international performance for the team with standing ovations from the audience. Then something magic happened: Solskjær and Teddy Sheringham scored 2 goals in the very last minutes and turned the loss to the biggest victory you can imagine. These 2 minutes contributed a lot to the status of both Ferguson and Solskjær and to the confidence of the squad of course. These 2 minutes probably impacted the careers of both Ferguson and Solskjær more than anything else. But even if  coincidence and luck contributed, there is also contribution of leadership, hard work and most of all passion. This is the thing I want to share from this trip to football and Manchester: Never loose the passion! As a leader spread the passion to the team! They had it in 1999 and believed in their chance until the last second . Now Solskjær brought back passion to the squad in the last few weeks and it payed off so far. Will be exciting to follow the further development, it could go any way, football is a game and difficult to predict, even if the talented and hard workers in the end win more than others. Look on the 3 pictures again: The picture in the middle does not show trust and passion, I see uncertainty, frustration, maybe even fear. Try to avoid this as a leader, try to stay confident as Ferguson on the first picture and celebrate humbly your team as Solskjær on the last!