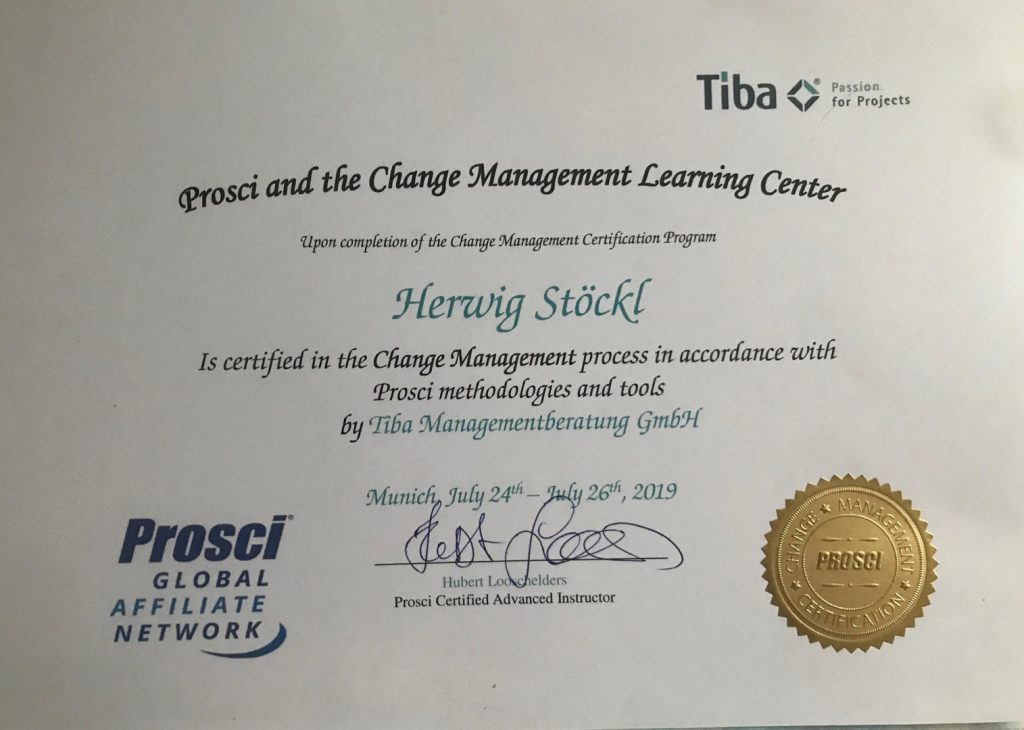 Less than 2 weeks ago I went to school for taking a certificate in Change Management by PROSCI(TM). Now you might wonder, why I as the change-maker shall go for certification in change management. I can give you a few answers on this question:
We never stop learning: Even if there were many ingredients in the training that I already knew by heart, I still got some new facts (including a reliable source of facts), new terms and inspiration to see things similar but still different.
Certification is an external acknowledged evidence of you competence. I can claim thousands of times that I am the change-maker and I can quote hundreds of my project results, still this is no evidence for my competence in change management theory, now I hold this in my hands.
It is also for me something that secures the quality of my knowledge. I am convinced my highest level in change management aspects is world-class, but where is my lowest level? Now I have at least the confirmation I am at least PROSCI(TM) level. Yes, I did the exam without a mistake, so I feel quite comfortable with this statement.
Not to forget the aspect of the power of a common terminology. You and I myself might have different opinions on how good the terminology is. but already the fact it is a common terminology makes it much more easy to cooperate with others
So now I have external certificates for both
My leadership by PDI
My project management skills by PMI(C) and
My change management skills by PROSCI(TM)
And I am not done, I will also do some business analysis certification, as I started, you always can learn more.
Have a nice week, yours
Herwig