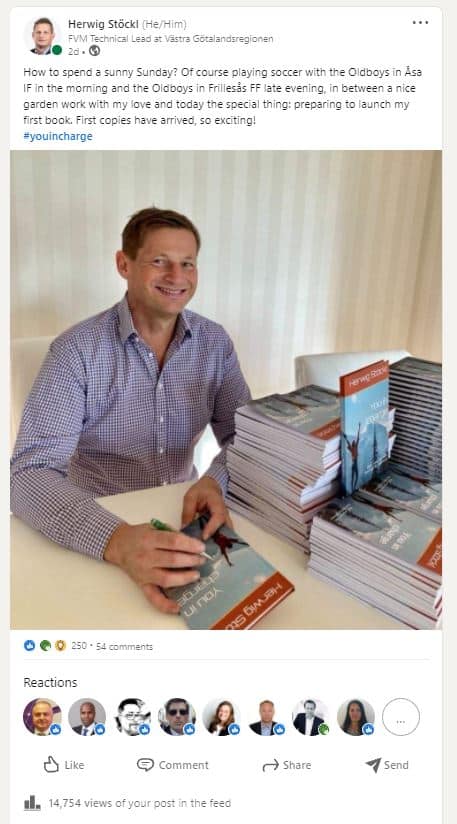 2 days ago on Sunday I started the work for launching my fist book and within 48 hours I got far more than 15000 views, almost 500 likes, 100 comments and so far 18 orders of my book – and that before actually starting the marketing. That is really amazing, looking forward with excitement how the real launch will go.
I also will restart this blog here now again and for the readers of the book I just opened a discussion forum to be able to discuss the experiences and learnings and learn from each other.
I will be back soon now!
Yours
Herwig