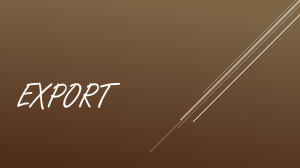 We are already present in and familiar with local legislation, rules, business environment
On top of that we have done personal experiences with doing business globally in more than 50 countries, so therefore we want to help you to get started with exporting your products or services. We can offer you advise, contacts, representation offices, etc. Tell us your needs and we tell you what we can help with.
We also already actively work on facilitating a closer cooperation between the start-up scenes and venture capitalists in those three countries. We will disclose more about this in near future.